Why NILG.AI?
The nilgai is the largest Asian antelope. The word nilgai has Hindi origins. It comes from the fusion of the words nil ("blue") and gai ("cow"). They are known as the blue bull.
In bullish markets, businesses prosper. For us, a blue bull is a business moving forward, positioned to reach the next level, to unlock new capabilities.
We see Artificial Intelligence (AI) as the technology capable of making businesses adaptable and efficient. So they can compete in a dynamic environment.
So, NILG.AI is a word game that combines AI with a growing business.
NILG.AI combines business blue with technology orange.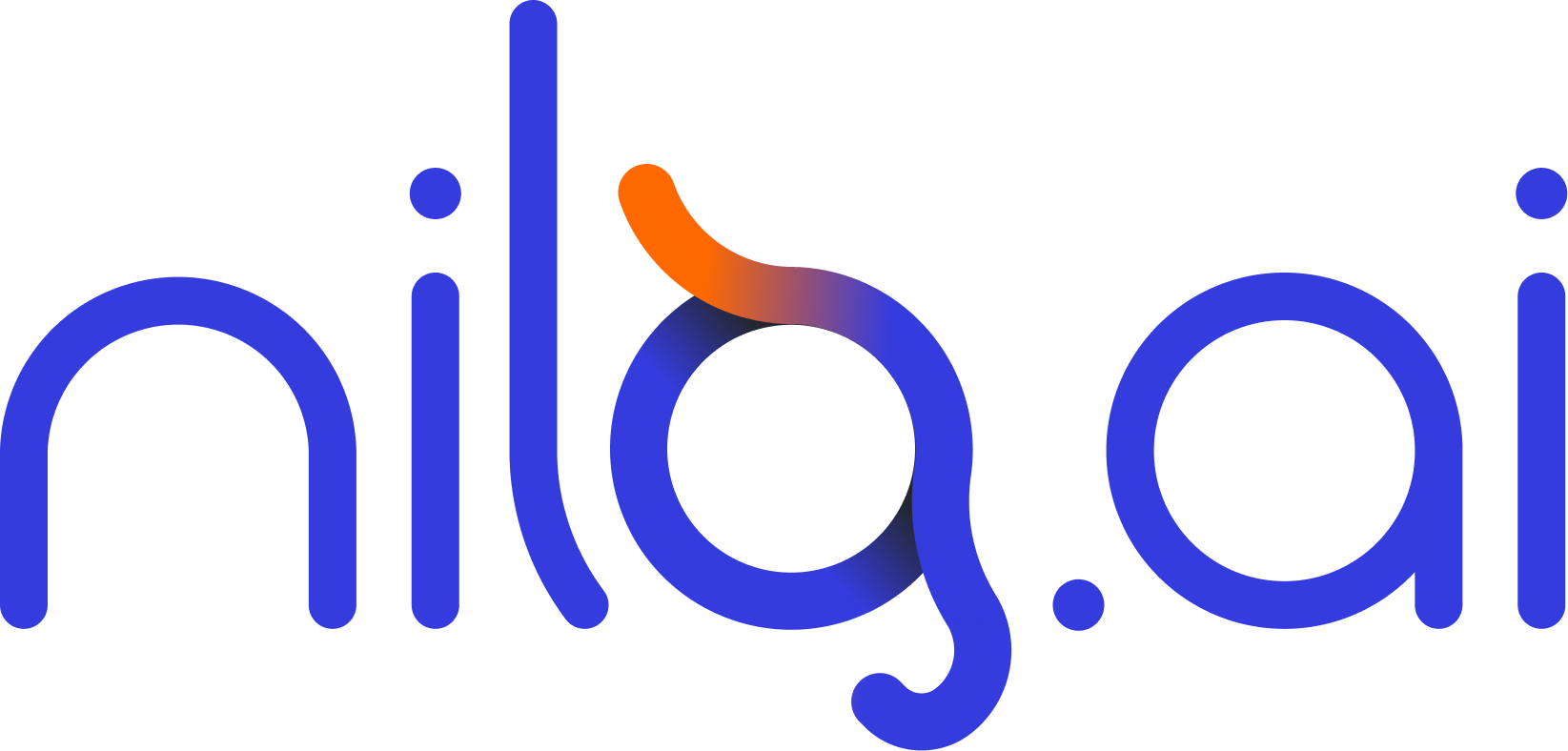 Fun fact: can you see the nilgai's face in our logo?
That's why our motto is:
Unlocking business capabilities using data intelligence
Our Culture
NILG.AI culture focuses on knowledge sharing.
Knowledge is the currency of the 21st century. So, we need to create, acquire, nurture, and, most importantly, make it flow. It has to circulate to become valuable.
That's why NILG.AI provides its team members time to learn every week. No exception.
But, most importantly, time to share what they learned. We hold at least a weekly knowledge-sharing internal session among our consultants to discuss papers, project findings, ideas, and how to tackle a new hypothetical project in an industry we haven't tackled yet. You compound that knowledge acquisition and sharing and have a team that becomes professional and fast-thinkers about AI.
Besides internal knowledge sharing, we continuously participate in dissemination events and publish research papers.
Recently, as part of our rebranding initiative in 2022, we opened our consulting methodology, Data Ignite. Why would we make public such a key asset? Because our process is only relevant in the market if you can do it yourself. If you can experience it, see how well it works, come back to us with your feedback and concerns, and want to partner up with us for your next project.
Knowledge is our core value.
Knowledge is a currency. We love making it circulate with our team members, clients, and community.
Our Vision
TL;DR
We will create a multidimensional AI ecosystem. So, you can get all the knowledge and skills (business and technical) you need to solve your AI project.
As simple as that!
Do you want to know more about us?
Follow us on social networks (links on footer).
And, more importantly, let's talk!